Making new friends after you've graduated from college is difficult. It's harder (dare i say it) than dating. I've lived in 3 different cities in the past four years (including LA) and i've tried to meet friends everywhere: At Forever21, while reading in the park, trying to pick out apples at the market. Here is how to make new friends, whether you live in NYC or LA.
1. How long have you lived in NY/LA? Which part of the city do you live in?
(Jen): NYC has clutched onto my heart for the past two and a half years. Gosh, I can't believe that. The first year here, every single day felt like it's own month. But now, every day feels like just one single second. That just what happens when a new city becomes your new home. I live Manhattan – the center of it all.
(Abby): I have lived in Los Angeles for 15 amazing months. That is crazy to say, as it feels both like I just landed at LAX yesterday AND like I've been here much longer. I guess that's what happens when you fall in love with something… you lose track of time. I live in West Hollywood, right by The Grove.
2. Why did you move there?
(Jen): This place terrified me for quite some time and so I figured if I never moved here – I'd always live somewhere else and wonder what if. So I convinced someone to give me a job in NYC, packed up two suitcases, and unlocked the door to an apartment on 3rd avenue and said, "Hi, NYC. I'm not here to play – or make you my friend – or blend in. I'm here to prove myself wrong."
(Abby): I was offered the opportunity to move to LA for a job. Knowing that I wouldn't always have this chance, wouldn't always be as free as I was at 27 and that the weather in LA is perfect, I happily accepted. I had all of my things packed up, went home to hang with my family for a few days, and then on Super Bowl Sunday 2012, I flew to my new home in Los Angeles. I will never forget my first night here; I celebrated with a glass of champagne on a rooftop overlooking the city and cried my head off. I'd never been so excited and scared at the same time.
3. Do you see yourself there long term?
(Jen): Ah – who knows! Anyone who has a 5-year-plan is wasting too much time planning and not living. I'll be here until the smile fades from my face when I walk around this city. Who knows when that will be!
(Abby):  I absolutely do. Of course I miss my family and friends on the east coast, but with the advent of social media and FaceTime, I'm lucky to keep in great touch with all of them. Those that are close to me have seen what Los Angeles has done for me. I'm much happier, much calmer, and much more thoughtful with my decisions. I have found a peace in LA that I didn't know existed.
4. How have you found success in making friends in a new city?
(Jen): It's probably the hardest part about being moving somewhere new – or just pushing yourself into the real world. People, in their 20's, are always tapped into their phones and rarely living in the moment or chatting with people who aren't their Facebook friends. So meeting strangers is a bit tough. I've found it hard to make friends that stick past a few days or a few weeks in a new place.
(Abby): I have been incredibly lucky in making friends in LA. Mostly because of SoulCycle, but I was also adamant about joining organizations to meet people. When I first moved here, I was working from home while our office was being remodeled, my car hadn't arrived, and I didn't know anything about the city, so I was growing a little stir crazy. Before moving to LA, I had started following a lot of local social accounts on Twitter and Facebook (LAist, RackedLA, etc) so that I had some sort of insight to the cities happenings. The day that my car arrived, after I finished working I just HAD to get out of my apartment and I'd read that the first LA SoulCycle studio was opening that night (fate!) so I took a class and fell in love. After returning several times, I quickly made friends with other frequent riders, and SoulCycle staff and soon thereafter we started spending time together outside of the studio. Many of these people have become my closest friends in LA. I have also become active in the University of Kentucky Alumni Association's Southern California Chapter, the LA PRSA and a few volunteering gigs where I've made great friends. I think wherever you live, wherever life takes you, you have to embrace it and put yourself out there. LA has taught me that what you put out in the world is what the world gives back to you.
5. What advice would you give to a twenty-something moving to a new, big city like NY or LA, in finding friends?
(Jen): Befriend a hobby, first. Join a sports team or go to a meet-up event or take up an after-work class. Think outside of the box to meet people and also realize – if you don't leave your couch – you're never going to meet anyone other than the Kardashians on E!
(Abby): I totally agree with Jen. Like I said, SoulCycle was my golden ticket in the LA friend department. Join organizations, attend events around the city, be active on social media, think outside of the box!
6. In a big city, where schedules are typically hectic, how do you maintain these friendships?
(Jen): People have more time than they think they do. More importantly, if you want to hang out with someone – you will. The key to maintaining friendships is being a good friend – just a human being in general.
(Abby): I am a firm believer in treating others how you want to be treated. I preach this daily. I love being invited to happy hours, or new workout crazes, or a night out with the girls, so when I have some free time, I always like to try and invite a friend or two to join. Reminding people you care about that you care about them goes far in any relationship.
7. What are some fun things that you and your friends do in the city?
(Jen): My best friend and I do this thing where we go on Friday night adventures. We'll meet up after work and just walk in a certain direction until we find an event we can crash, a restaurant we can dine at, or just a place to hang out!
(Abby): Brunch is a big thing in LA, and there are SO many amazing options, so that's a frequent event with big groups of friends. We're also very lucky here to have events like movie screenings, or movies in the cemetery (sounds crazy, but so fun), outdoor concerts at The Hollywood Bowl, sample sales, and beautiful scenery. Days at the beach or a hike in the Hollywood hills are both a nice, inexpensive way to spend time together.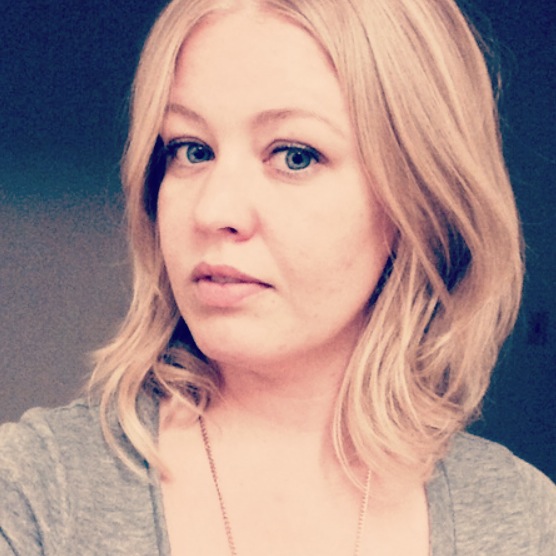 Abby Draper is a publicist in Beverly Hills whose guilty pleasures include all things social media, reality television and men's lifestyle publications. In her free time, you can find her exploring the idiosyncrasies of Los Angeles, enjoying a glass of wine, or spinning at SoulCycle. Abby contributes frequently to the Huffington Post and blogs regularly on her Tumblr page. She graduated from the University of Kentucky and the Bluegrass state will always hold a special place in her heart. You can follow her on Twitter, Tumblr and Instagram @AbbyDraper
Want to Make Monday a Little More Fun? Let's Be Friends: