"There are two ways to get over the awkward, mind boggling, hide underneath your desk kinds of things that happen to us in life. Laugh about them or write about them. I plead the second." – Jen Glantz
Jen Glantz  is the brains behind the business, Bridesmaid for Hire, the heart behind the blog, The Things I Learned From, and the main character inside of the Amazon-best selling book, All My Friends are Engaged. Her new book, Always a Bridesmaid for Hire, published by Simon and Schuster, is available now.
Jen's has been featured on hundreds of press outlets around the world-wide, such as TODAY Show, Good Morning America, CNN and Fox News, where they called her job the "weirdest of all time".
Jen proudly serves as a mentor for women entrepreneurs and works as a hired speaker for conferences around the world, such as SXSW, Creativity Next, and She's the First. 
Her consulting and coaching business, Jen & Juice, provides strategy, advice, and results-powered motivation for those looking to switch careers, start a business, or make a major life change. She's worked with companies like Google, Hyatt, Brooklyn Brewery, HopLite Power, and more.
Jen recently ditched her NYC apartment, sold 90% of her stuff, and lives in a new city every 30 days. She's well-known as the girl who eats way too much pizza and owes way too much money to local libraries.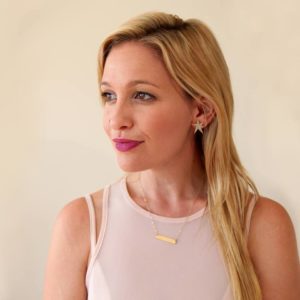 Jen hopes people will read this blog to feel less alone and fall in love with the gorgeous idea that who you are is wonderful–even if you're a little bit awkward, a little bit shy, or a little bit different.