It's a Wednesday in June 2008. I'm sitting in a second floor classroom with a faded map of Europe drawn on the floor. I still wear jeans with designs on the back pockets and my red enV2 is tucked in my bag.
Barack Obama is running for president; tomatoes have salmonella; Apple has just released the iPhone 2; the Spice Girls are back together (for a brief stint); Yves Saint Laurent, Anna Nicole Smith, and Heath Ledger are dead; Harry Potter has finally proved he is 'The Boy Who Lived'; Mark Zuckerberg just made his first billion; and I am 16 years old.
So, I'm sitting in that second floor classroom, in a quiet New York City suburb when my history teacher hands us one final assignment for the year.
He starts with a story, as he always does, of what the world was like when he was in 10th grade. He talks of lower prices, eighties rock music, and the mullet he insisted was in-style.
And then, he turns the tables on us. He tasks us with writing what he dubs our "seven year letter." A letter to ourselves that he promises to return in seven years. All we have to do is write, write about anything and everything that comes to mind, write about what you're wearing, what you're listening to, who your friends are. Address the envelope to yourselves, put your current address (he assures us the letters will find us no matter what), and throw on a few stamps — who knows what the price of a letter will be in seven years.
He tells us to look around."In seven years," he says, "one of you will be a millionaire, and sadly, one of you won't be with us. That's the truth."
The next day, he seals our letters in a box with a note "Open on June 1, 2015."
Well, it's June 2015, and last week, I got my letter in the mail.
Seven years seems like a lifetime ago and at the time, I definitely did not realize how much would happen in those seven years. I would finish high school, move halfway across the country for college, find my best friends, my passion, and my home away from home. I would live, "study," eat, drink and travel my way through Europe for four months. I would graduate and start my first job. I would mourn the death of a grandparent for the very first time. I never anticipated seven years later, how much I would take away from my letter.
Be Fearless
My "seven year letter" was six pages long, but as I thumbed through each page I instantly noticed one major thing was missing. The future. I wrote absolutely nothing about graduating high school, let alone going to college, graduating college, and being shoved into the real world. The closest I got to future predictions was mentioning the word "career" once. I can only imagine how far off 2015 felt to 16-year-old me but maybe those things simply hadn't crossed my mind. I wish I could be as fearless and carefree today as I was then. I didn't stress about what college I would go to, or what job I would get. I was living in the moment and refused to let things out of my control keep me up at night.
Keep Things in Perspective
My letter is overwhelmed with talk of boys, parties, clothes, grades and friends. But about three-quarters of the way through my letter, I finally recognized what really mattered to me most, my family, and took note of the multitude of things going on in the world around me. It is so easy to get caught up in the minutiae of each day, to let a spilled cup of coffee ruin your morning, or a delayed train set the mood for your week. I vow to be a little more like the girl I was seven years ago and somewhere between the dozens of emails, texts, meetings and phone calls, take a step back to reflect on what's important in life and how lucky I am each day.
People Change
I know what you're thinking, people don't change but hear me out. I think this is a lesson we never really stop learning. People change, we change, our relationships change, and that's okay. If there's one thing that is so apparent in my letter, it's that I no longer speak to about 80 percent of the people I wrote about. I mentioned five different boys that I had a crush on along with around twelve girls who were my "best friends" at the time. Hundreds of people come in and out of our lives and since I can basically make friends with a wall, I would probably estimate that number to be closer to a thousand. But at 23, after countless "best friend" changes, four years of college, and one year in the real world, I have finally come to terms with two things: All you need is a few good friends and you are never too old to find them.
So, today, I end with a challenge. I turn the tables on you. Write. It won't be every day, or every week. But at some point in the next month, sit down and write. On an actual piece of paper. Write about anything. How you're feeling, what you're doing, what you had for breakfast this morning. Just write. After all, this is our history unfolding every single day and we must recognize its value. If anything, at some point in the future, you'll look back on the words you write today in amazement. They'll warm your heart, bring tears to your eyes, and make you feel young each time you read them.
As my teacher said seven years ago, when you look back on history, on the pyramids of Ancient Egypt, the Emancipation Proclamation, the passage of the 19th Amendment, realize that people just like yourselves came up with these amazing answers.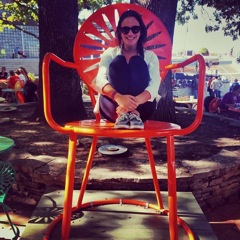 Ilana Fromm hails from Westchester, New York, where she was raised on Disney movies and Nicholas Sparks novels. She spent the last four years at University of Wisconsin-Madison eating her body weight in cheese curds and falling head over heels in love with the Midwest. With a bit of wanderlust, Ilana has two goals in mind for wherever life takes her next: become the next Carrie Bradshaw and conquer every brunch spot in the city of her choosing.
Sign up for my Monday Morning Madness newsletter!