Tag: boyfriend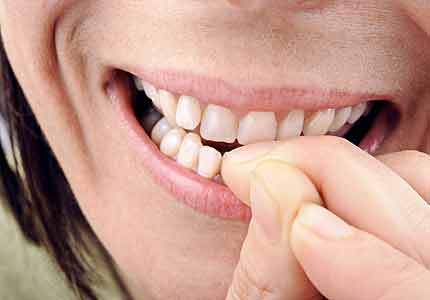 You can get a lot more than just your cuticles under control and your toe nails tamed when you go to a nail salon. You often walk out of there feeling lighter—after you just dumped your boyfriend problems onto your nail lady or went on and on about a new diet that you started, that is making you a Looney Tune, where all you can eat this week are foods that are the color green. GREEN I TELL YA!
And sometimes you walk out of there with new theories on life you never even asked for.
Like the time I went to get my nails dazzled with sparkles in high school and the nail lady took one single look at my stretchy fingers and said, "LOOK!" Tapping the edges of her fake airbrushed acrylics onto the tops of my knuckles she said to me in a way that exhibited full credibility on her behalf, "You want to know why you no have boyfriend?"
"Excuse me? How do you know I don't have a boyfriend?" I said in defense. It wasn't like I was wearing my I-N-D-E-P-E-N-D-E-N-T women graphic tee.
"I tell you" she said. I gazed into her eyes as if I was looking … Read More »
---