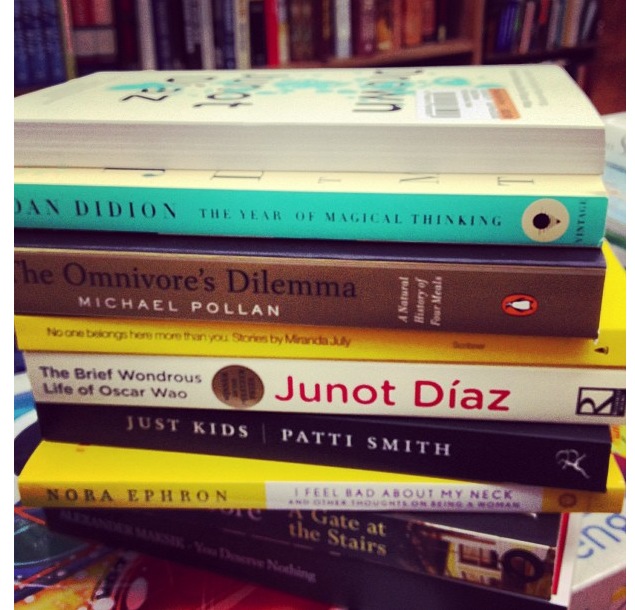 "Another thing I need to do, when I'm near the end of the book, is sleep in the same room with it…Somehow the book doesn't leave you when you're asleep right next to it." ― Joan Didion
If you need me during the winter, I can be found at one of two places: swallowed between the velvet cushions of my darling couch, or at the Kipps Bay library. I'm telling you this because I don't want to end up like one of those missing people on the back of a milk cartoon or have my face plastered on a "Have you seen this girl?" flyer hugging on to light poles and the strong, dark, trunks of trees, accessorized with a picture of me in jean shorts and a flowered top laying gracefully on my sun-kissed skin.
I look nothing like that now, anyway.
From December-March, I blend in with my pale canary yellow sheets and even more, to the white plaster on my walls. Friends start calling me Jen D. Salinger, for my recluse ways—refusing to dance around in the cold weather with them, remembering me as the girl who they last saw sipping a glass of iced tea, in the fall, joking … Read More »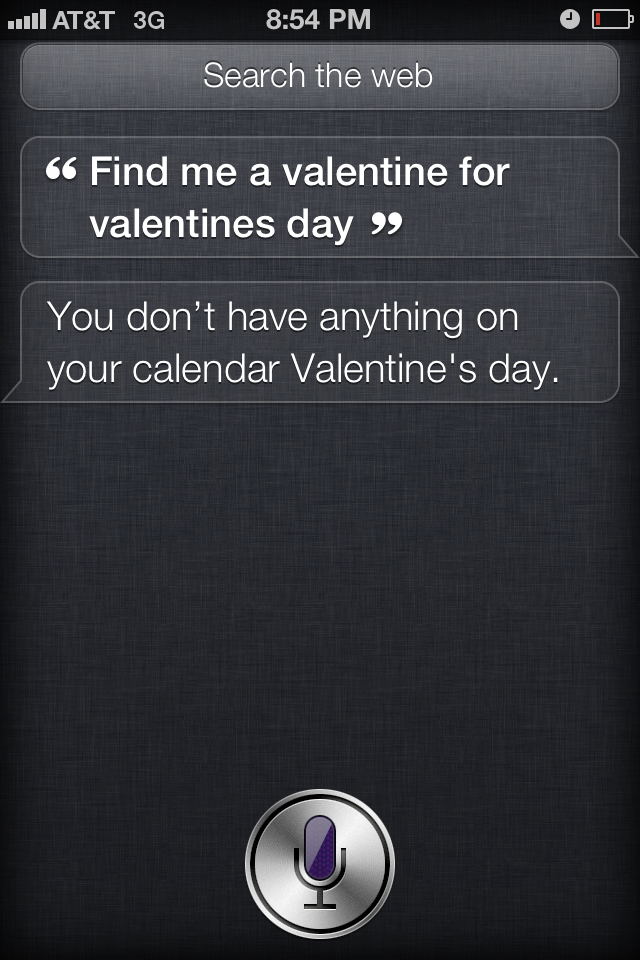 "Everyone always wants to know how you can tell when it's true love, and the answer is this: when the pain doesn't fade and the scars don't heal, and it's too damned late."― Jonathan Tropper
Two years ago, I spent Valentine's Day with Johnny Depp.
I was living in a straight line across the country from the nearest person that I knew I loved and so, I figured if I couldn't be with them, then I'd like to spend the day with someone whom the pits of my hearts shrieked for. I put on my shiniest tights, blistering red blush, and I  accessorized with a very loyal friend who agreed to stand outside the backdoor exit of a Los Angeles movie theater for the premier of Mr. Depp's new film, "Rango".  We waited for 4 and 1/2 hours while the stubborn Santa Ana winds blew the smell of trash and pushy strangers closer and closer to our desperate faces.
I guess you can say that I spent Valentine's Day with the back of Johnny Depp's head.
When he came out the back door, surrounded by large crude men, I pushed my way to the front of the swarming crowd–not with a sharpie marker like the rest … Read More »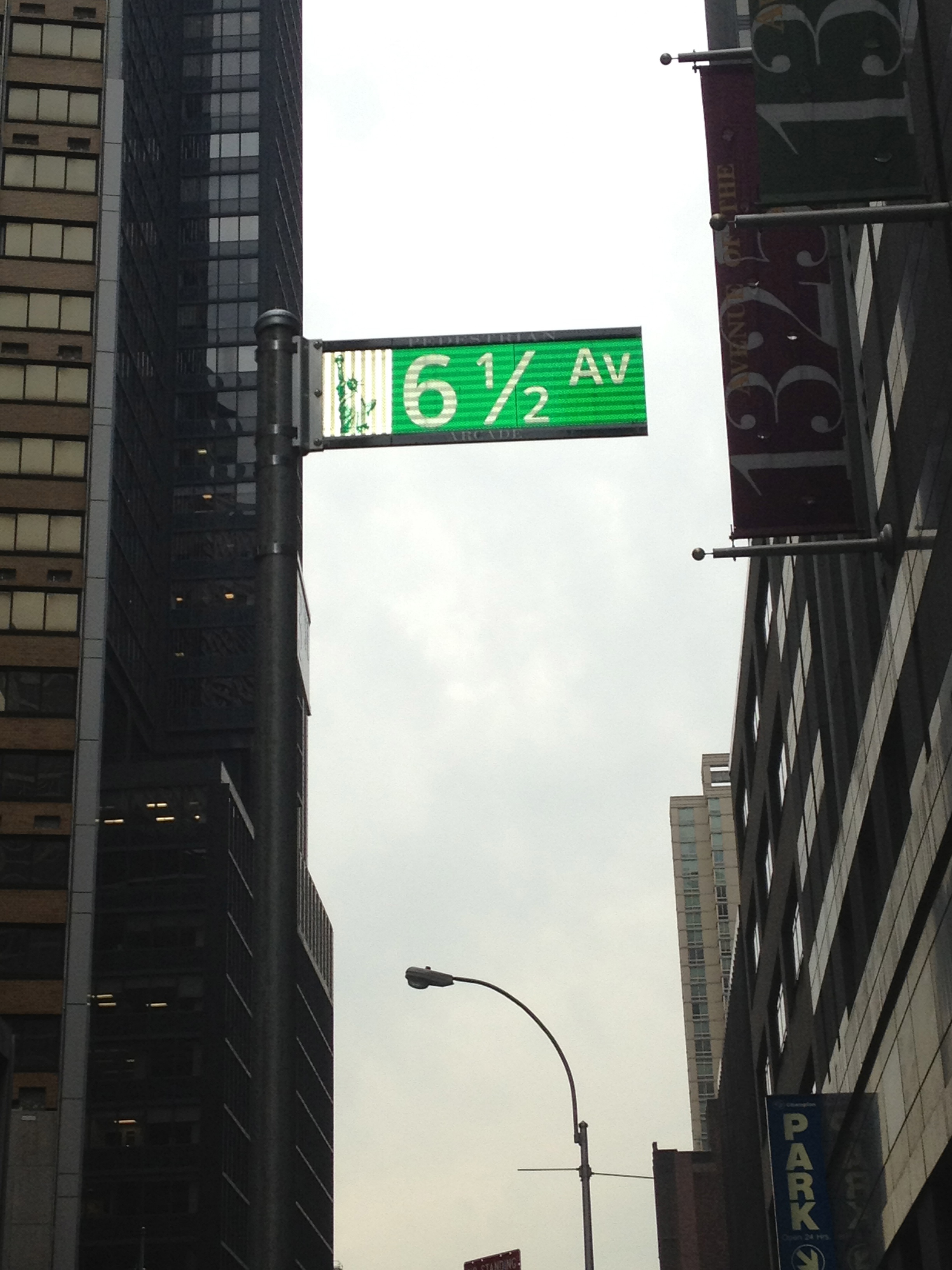 "There is no question that there is an unseen world. The problem is, how far is it from midtown and how late is it open?"
― Woody Allen
No one should have ever allowed me to play softball. No one. Ever.
But they did, and for six glorious years I was a token bench warmer, left field grass picking twirling off-balanced outfielder, eyes-closed heavy hitting strike out slugger. Infamous for finishing the teams snacks before the fifth inning and praised for my ability to come up with rhyming cheers on the spot.
But one thing about me, I showed up. Always. I was there every weekend for our games and the first to arrive at practices every single Monday night. I was never the MVP, or a home run hitter, but more comfortably, I earned a spot at the very bottom of the batting order. Sometimes, they'd leave my name off the batting lineup, accidently of course, and put me in for the final inning—if the team was at least 5 runs ahead.
It didn't matter to me. It never did. I was on a team and my name was on a jersey and for someone who had the high hopes and soaring dreams to one … Read More »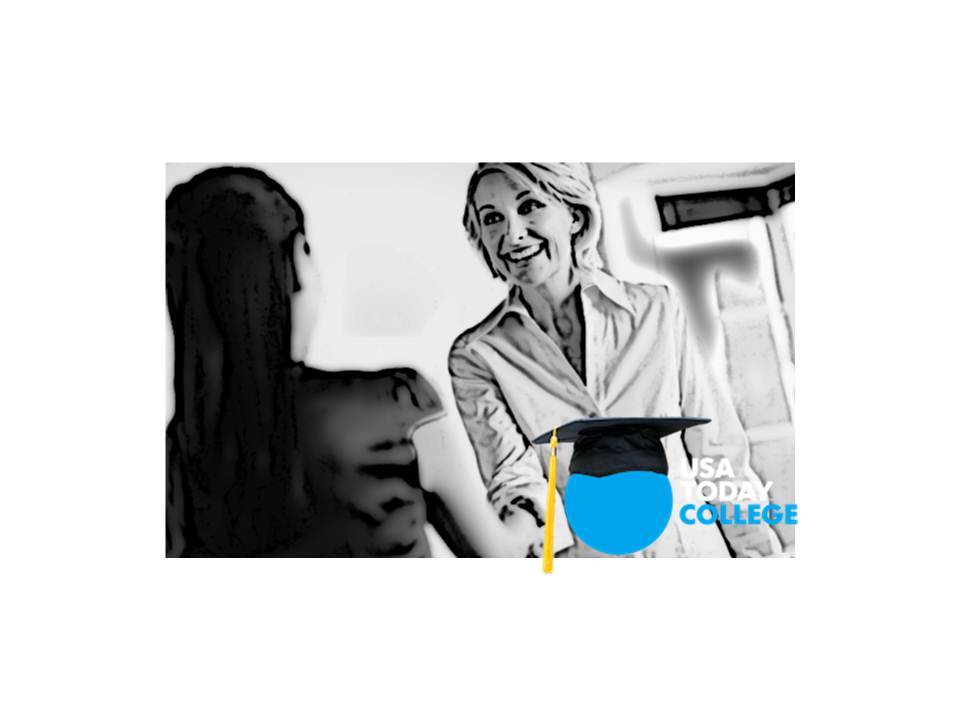 "A human being's first responsibility is to shake hands with himself." — Henry Winkler
My article was originally featured on the USA TODAY COLLEGE website (By: Jen Glantz)
You've fine-tuned your resume, written a catchy cover letter and spent countless hours sweating anxiously while waiting to hear whether potential employers were dazzled enough to meet you in person. Now you get the good news: You've landed an interview for the job of your dreams!
While there's often a great deal of focus placed on what you should bring with you on an interview — a thick portfolio snuggled in the palm of one hand and the other ready to give a strong handshake — it's equally as important to remember what you should not take through the front door.
Think of the items below as a friendly push toward making a stellar first impression and winning over employers by leaving them with a sparkle in their tired, overworked eyes.
• A negative attitude about your previous employer
On an interview, you may be asked why you want to leave your current job or what your true feelings are on your boss and the long, grueling hours you've worked at a job you never … Read More »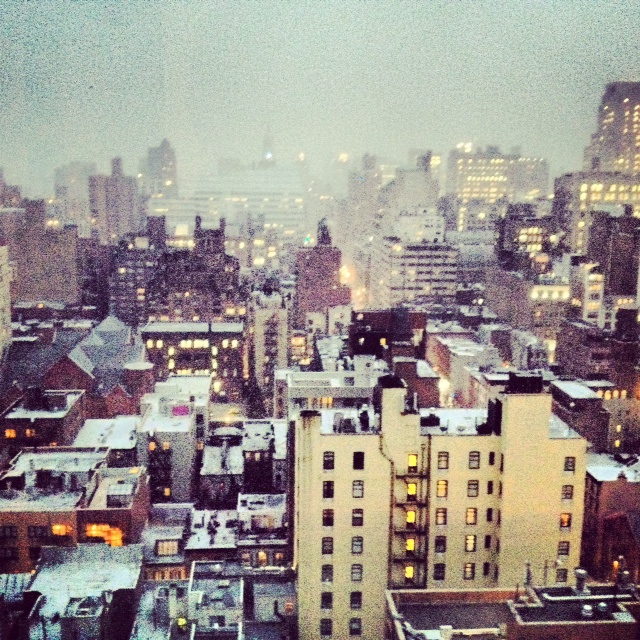 "It's New York, people. It's winter. We get snow. If you aren't prepared to deal with it, move to Miami."
― Kelley Armstrong
Wake up in the morning and hear the breeze of the ocean and the radiance of fresh, bold sunlight creeping through your translucent shades. Think to yourself, I guess I wasn't dreaming about being back in Florida, or Costa Rica, or wherever it is was the last time you felt warm, safe, your body exposed to a level of comfort only sunscreen can interrupt. Have your dreams shattered and the crud fly right out of your eyes the second you hear a loud taxi pump anxiety into your veins and and a sudden good morning screech of an"F… You". Realize you are in the exact same place you were put to rest last night, except somehow you've accumulated more blankets, and your stuffed animal bear is mooching off the heat trickling down from your armpits. You're in NYC and that sunshine is just a front. The same way a guy will push daisies and Godiva chocolate to distract you from the shame, guilt and an ugly mistake that fills in the lines of his puppy-dog face.
Start every conversation with, "How cold is out? Isn't it just freezing? I hear it's going to snow? Wait, tomorrow it's … Read More »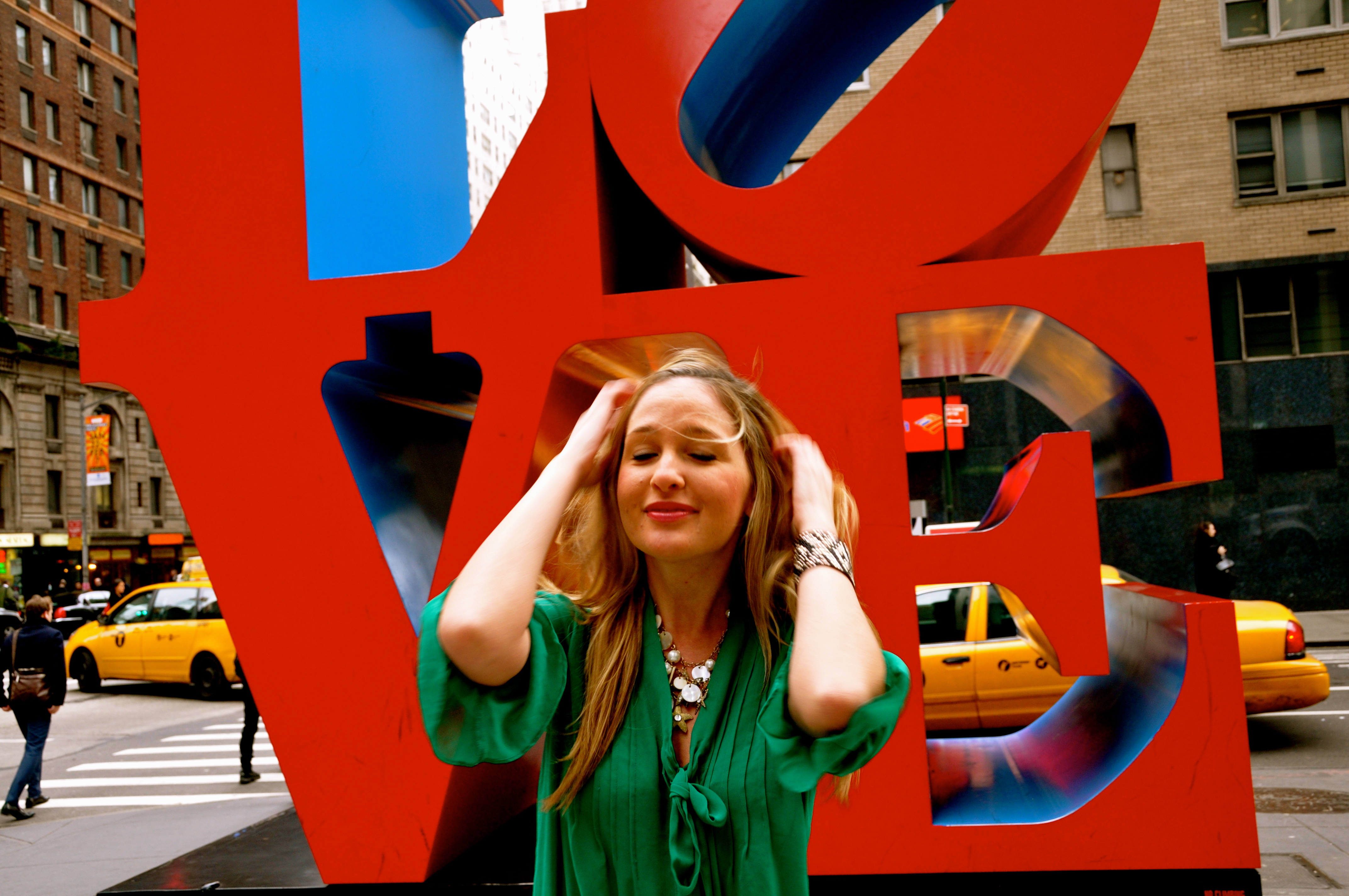 "But what Dakota most enjoyed about the beginning of winter was the crispness of the air (that practically demanded the wearing of knits) and the way that tough New Yorkers – on the street, in elevators, in subways – were suddenly willing to risk a smile. To make a connection with a stranger. To finally see one another after strenuously avoiding eye contact all year."
You'd like to imagine that when someone's about to jump out of a plane or get down on one knee to throw-up those bat-winged butterflies that are swarming inside of them into a, "Will you marry me", the feelings they get are exactly the same. First, they'll try to squeeze their finger inside those knots that are twisting around the inner lining of their stomach, desperate to pull them apart so they stop choking their large intestines. Then, they will soak through the pockets of their pants with their misty hands before spinning the wheel of "what if". And then, well then, they will suddenly smooch a gloss of calmness that will slide over their entire body, exactly like a Snuggie. That's the only way to get through it, to make it past the first 15 seconds, which are … Read More »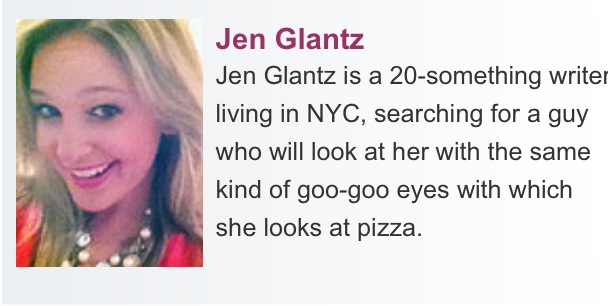 "True love cannot be found where it doesn't exist, nor can it be hidden where it truly does."–Unknown
I distinctly remember when I was a little girl, consumed with playing with pretty little Barbie dolls in neon pleather and had a thirst for digging for worms in moist soil, my elders surrounding me, fingering the tips of my chlorine infested hair and telling me these exact instructions:
"When you grow up, Jennifer," they said as they pinched my cheeks ever so tightly that it looked like I put on a little too much Estee Lauder blush, "The boys will be knocking down your door."
Well here I am. I'm 24, soon to be 25, living in NYC, in an apartment with four sturdy walls and what do ya know—a door! A door with a doorbell, for crying out loud, so if a nice charmer wanted to come over and had too many gifts to shower me with in his hands, he wouldn't have to fumble around trying to knock, he could just ring the freaking doorbell.
It's silent around here.
The only people who come knocking are delivery men, who know me, intimately, by the side dishes I order with my dumplings, and my non gregarious neighbors who knock … Read More »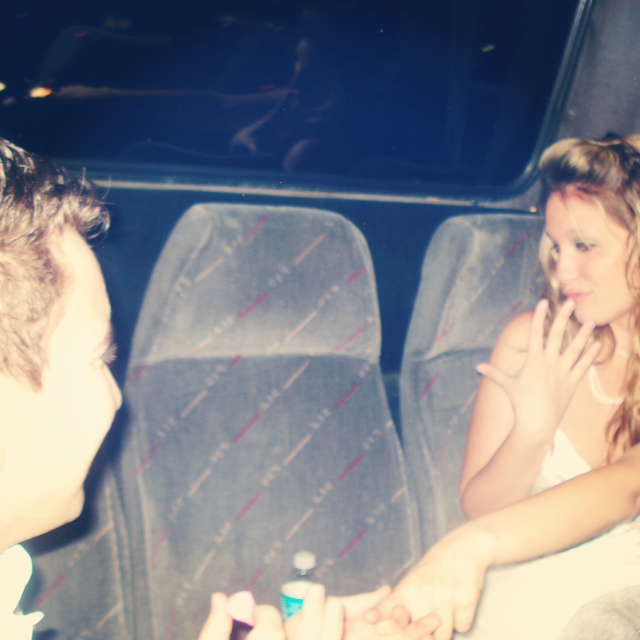 "Pretty soon the only people left without a boyfriend will be me and Wendell the school janitor, and she smells like Windex."  ―    Cassandra Clare
Gosh, my palms are getting sweaty just thinking about this. Maybe that's the reason I'm not engaged, I sweat too much or I talk about sweating too much or I  fear that when I go on a date and the poor lad goes in for a hug hello, I'll soak through his fine pressed button-down shirt with a puddle of "I hope there's not lipstick on my teeth" sweat that accumulated on my dash over here from the F train.
I whimsically believed, I really did, that when I graduated from college I knew exactly the in's and out's of how life was going to smack me in the face. I thought I could grasp the semi-precious reality of moving back in with my parents after living underneath a pile of my own stench in a never-cleaned, do-what-I-want, dorm room for four years. Or the vulgar process of trying to get a job, a real job, where people wear suits and demand 3 sugars in their espresso, that would pay enough bucks to afford my basic needs: electricity, jello, toilet … Read More »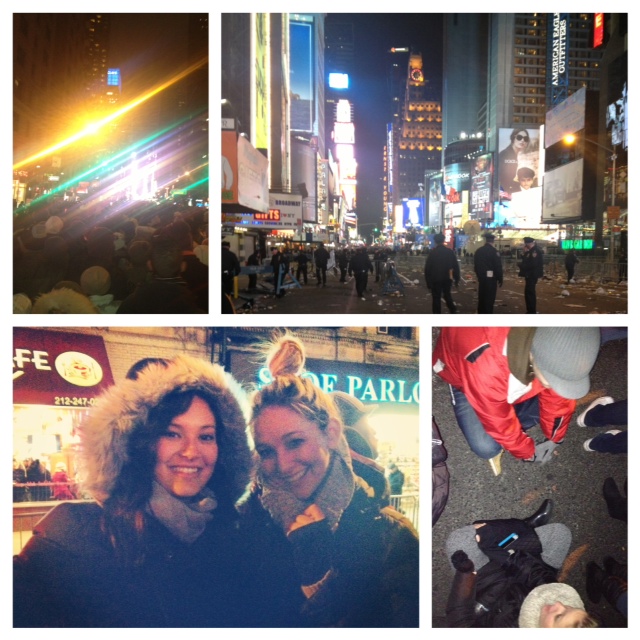 Click here to watch us ring in the New Year at Times Square 
"A New Year's resolution is something that goes in one year and out the other."–Unknown
Exactly one year ago, while most people were plotting how to get their post holiday buffet butts off the couch and onto a treadmill, I tore apart my entire life. In a matter of hours, I quit my steady job at a Magazine in Florida, accepted a new job in NYC, found a semi-random roommate, and signed a lease for an apartment I had never seen, in a city I had visited just twice before. I found myself, on midnight, crawling through piles of to-do lists and smooching the unadulterated anxiety that in less than two weeks, I (a girl who had never seen snow and was infamously known for being a winter-hater) would be moving to the arctic tundra. To a city where people got lost and never found, for days, weeks, their whole lives. A place that warns us of the damage that will occur if we go to sleep too early, if we don't push ourselves, stare chaos in it's tea cup eyes and decide to do nothing.
Because the chaos that weaves … Read More »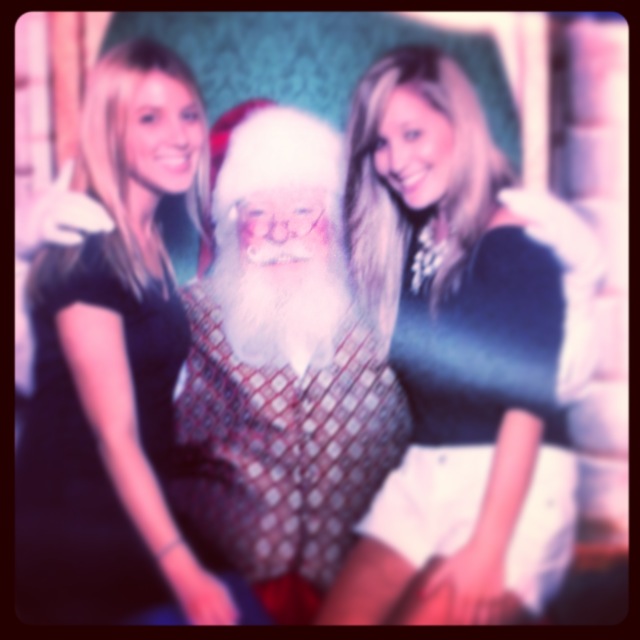 "Christmas is a major holiday. Hanukkah is a minor holiday with the same theme as most Jewish holidays. They tried to kill us, we survived, let's eat"–Anonymous
Shalom Santa,
My name Is Jennifer Sara Glantz. You may scratch your head in fatigue and wonder about why my name does not sound familiar, or why you've never seen my name on a naughty or a nice list, and that's because I'm Jewish and In my culture the only list that has value is the food shopping list for the deli before a Friday night Shabbat. See, before today, I've never written you  a love letter nor did I speak about you much and usually around this time, after my 8 nights of getting lucky thanks to those Maccabees, I referred to you as "He who Will Not Be Mentioned". Maybe you remember me, and my house, as the one smelling of matzo ball soup preciously sandwiched between two pretentiously decorated houses that smelled like peppermint bark and cranberries.
This year, I found myself smack down in the middle of the modern day Wonderland, New York City. I found you don't have to celebrate Christmas, but to live here, you have to give in a little. … Read More »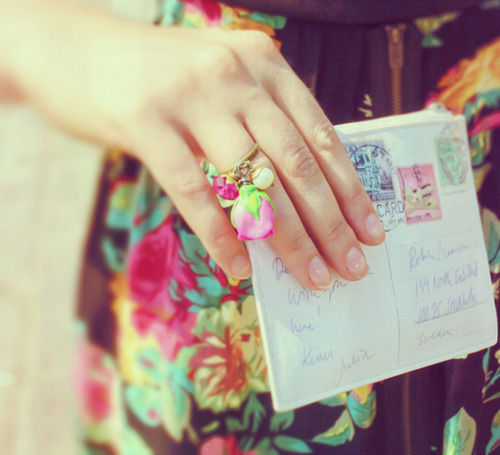 "What a lot we lost when we stopped writing letters. You can't reread a phone call."–Liz Carepenter
A couple of things happened this week that made me scratch my head and give in to the Mayan belief that the world, may indeed, be ending. Like:
1. Gossip Girl turned out to be a lonely boy from Brooklyn
2. Instagram is going to sell my selfies (photos of my face taken by me, for me) for cold, hard, cash
3. A music star proposed to the love of his life on Twitter! There's nothing like saying I love you and want to spend the rest of my life with you in 140 characters or less.
I started thinking back to the days when I used to get a Capri Sun sugar rush thrill from ripping a sheet of paper out of my composition book, uncapping a milky pen and writing a note to a pal that would travel across classrooms, lunchrooms, in the middle of science experiments, during the mile run in P.E., passing through the sweaty fingers of undercover comrades enlisted in carrying out this note passing mission. Of days when saying hello to someone, asking them to play on an upcoming Saturday afternoon, oozing over … Read More »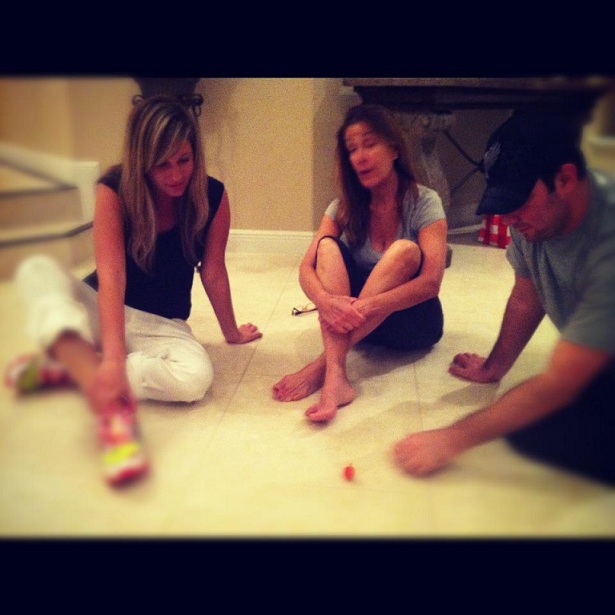 "The best things in life are free. The second best are very expensive." – Coco Chanel
There are a couple of situations that I recently found myself in where I couldn't help but take a pregnant pause, a quick step back, and slap myself across the face, leaving me to beg the question of, "Did I…just…say…that?"
Phrases that the younger, stay-up-till 4am, travel the world in a suitcase, jump off cliffs in Croatia, version of myself would never, ever, never believe I'd say. Like:
"Isn't the music in this club a little loud? Do you think they could turn the volume down a little?"
"Wow, this drink is filled with high fructose corn syrup AND aspartame!"
"I woke up at 9:30am on a Saturday? Gosh, that's late!" 
"I really don't want any presents this year for Hanukkah"
The last one, I'll admit, took a little bit longer to believe.
Of course I love presents. I live in NYC where 3/4 of my paycheck goes straight to pay my rent and the rest of my loose change goes toward my $1 slices of 'zza. A nice new winter coat would be lovely. A ticket to see Rock of Ages would be grand. Hey, i'll even take a lump sum to pay off the fines I … Read More »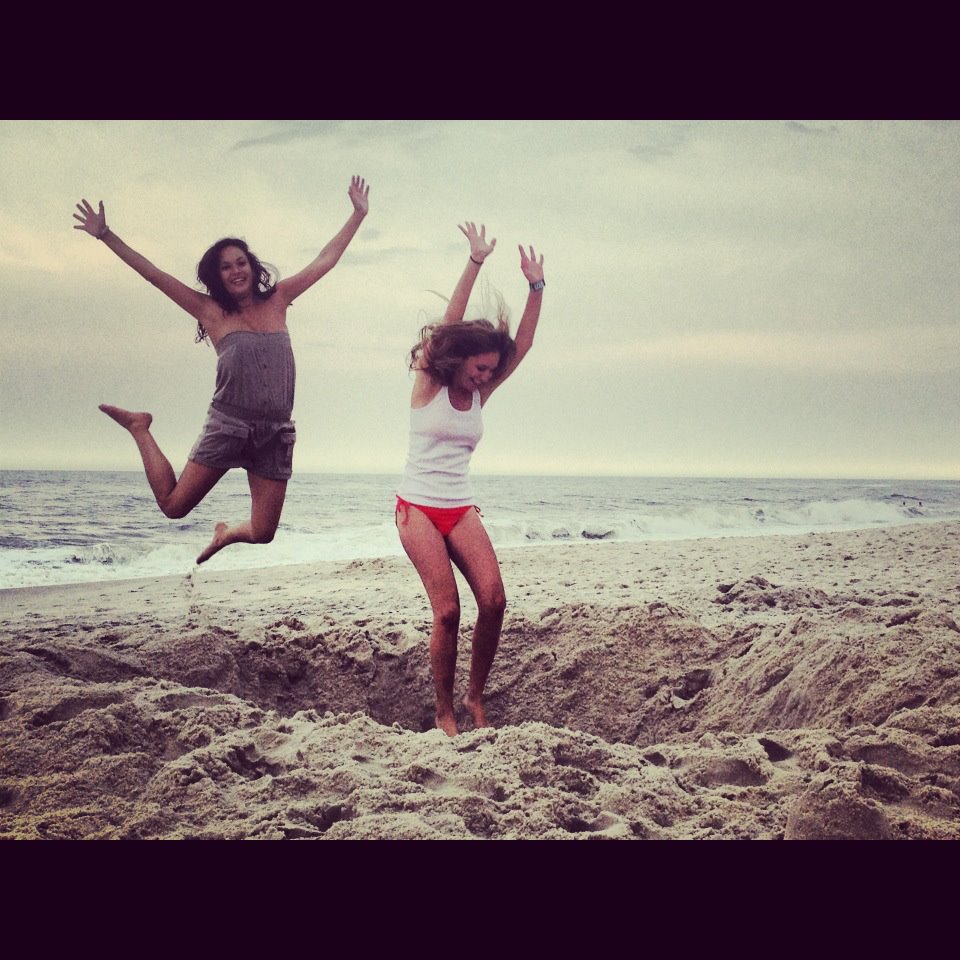 "The work never ends, but college does."–Tom Petty
My article was originally featured on the USA TODAY COLLEGE website (By: Jen Glantz)
You've made it to that time of the year where stringing your legs over the couch, watching reruns of shows on Bravo and overusing your thumbs to seek new levels on video games is finally acceptable. It's winter break and while it's OK to indulge in some much-needed R&R, why not get a jump-start on boosting your future career?
It hit me right before I threw down my backpack and started to bury my textbooks with piles of clothes that my final winter break of college had to be meaningful. Up 'til then, I spent my college career clocking in hours at internships, writing endless research papers and using all of my spare time entertaining members of various clubs of which I loved being a part. But now, I had only a couple of months before I would cross over to the "dark side" of a 9-to-5 life and for the first time in my life, I didn't have a game plan.
I started to tango with panic and spent my winter break chipping away at my resume and researching … Read More »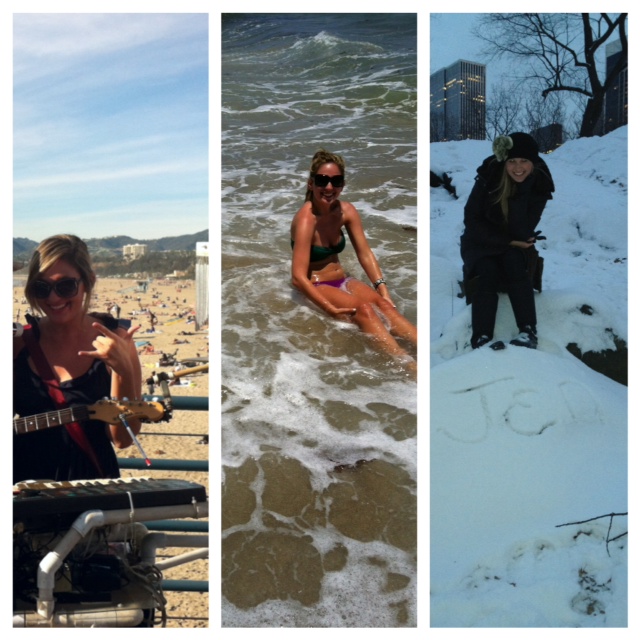 Los Angeles, Boca Raton, New York City
"You might think what I'm writing is crazy, and if you do, I suggest you grab a backpack and hit the road for a while. And when your body says it's time to go home, don't. Just keep going." — John Mayer
About Me: After waddling off the stage at graduation, wearing heels a size too big and a smile a size too wide, I packed up everything that was not property of the University into my little red car, adjusted my rear-view mirrors to give me a snapshot of all the things I didn't want to leave and I drove south. I had no game plan, no job, no permanent mailing address, no meal plan, no "first-year in the real world" advisor and no chance to claim a "grade forgiveness" if i messed up a semester of life.
Please see below a highlight of the who, what, where, why and when, of the places that I've established a residence at since I was handed a diploma, given a eviction notice to move out of my on campus apartment, and demanded by my elders to get a stable source of … Read More »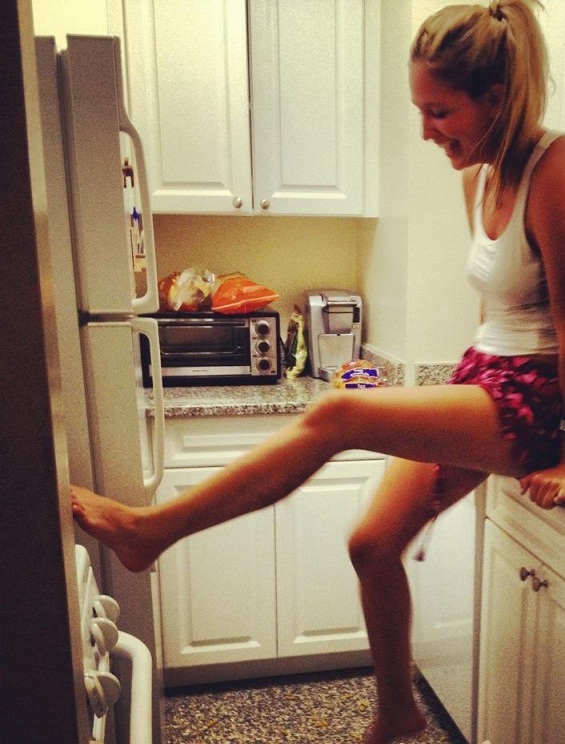 One of my 'attempts' at cooking, where I spilled 2 boxes of pasta on the floor
"I read recipes the same way I read science fiction.  I get to the end and say to myself "well, that's not going to happen"  ―Rita Rudner
Growing up, my mommy always told me, "Jennifer, you better find a guy that can cook."
And she says it from the very bottom of her loving, Jewish, motherly heart, because without a man that can cook for me, I may just have to form a really, really, ridiculously, unhealthily close relationship with fast food.
Cooking just doesn't run in our family. The tossing of  sauces and the dashes of spices doesn't flow through my veins and growing up, the only reason I dabbled in the kitchen was to locate the take out menus and dial local establishments to place food orders.
But now,  I'm 2,000 miles away from home, surrounded by some of the world's finest dining establishments, and my piggy bank, and dare I say it, my metabolism, just can't keep up.
After Hurricane sandy tore apart this city last week, I invited a powerless, tired, sick of eating processed foods, friend over for a home cooked meal, which meant in layman's term, that I-Jennifer Sara Glantz-was going … Read More »
---