My name is Ilana and I'm a hopeless romantic.
There should be a support group for people like me. I believe in fairy tales and happily ever after. My kindle is filled with Nicholas Sparks and Emily Giffin novels, and I can watch Say Yes to the Dress for hours on end.I follow The Knot on Instagram and I've already decided my dress will be lace. I'm a planner (and maybe a bit of a control freak) and I may or may not have a "perfect life" timeline in the back of my mind.
The last thing I want to tell my children in 10 or 12 years (there's that timeline for you) is that I met their dad on this silly app all the kids were using in my day. I want to tell them an epic love story, how we met when I spilled coffee all over him at Starbucks or as he held the subway doors open for me on the 6. I've promised myself I wouldn't even consider online dating until at least 37 – which happens to be the age I somehow made my best guy friend agree to marry me if we're both still single.
But then, I caved. Enter Hinge, JSwipe, and Tinder. Take your pick.
If anything, I told myself, it would give way to some entertainment. I'm probably a little too picky and there's a chance I just passed over my future husband, but here are 8 reasons I swipe left:
1. We have less than three mutual friends and I need to be able to vet you. Not trying to get catfished here.
2. There's a pretty girl in all of your pictures. I'm assuming she's your girlfriend so therefore you're a horrible person or you're getting a little too cozy with your sister.
3. You're shirtless and flexing. Stop showing off.
4. Clearly, you're lying. Really Constantine and Mario, you grew up in a Conservative Jewish family?
5. I'm being a snob. For some reason, I don't like where you went to school. Maybe you beat my Alma Mater in the Final Four or I have a bad association because there's someone I really don't like who roamed the same college halls as you. Sorry.
6. We went to high school together. I haven't seen you in 4 years and I'd like to keep it that way.
7. Selfies. How much do you love yourself?
8. You're rocking a murse. Enough said.
Happy swiping!
Meet The Things I Learned From Blogger, Ilana!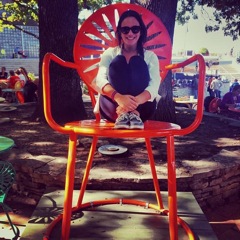 Ilana Fromm hails from Westchester, New York, where she was raised on Disney movies and Nicholas Sparks novels. She spent the last four years at University of Wisconsin-Madison eating her body weight in cheese curds and falling head over heels in love with the Midwest. With a bit of wanderlust, Ilana has two goals in mind for wherever life takes her next: become the next Carrie Bradshaw and conquer every brunch spot in the city of her choosing.
Sign up for my Monday Morning Madness newsletter and I'll send you my top 5 favorite chapters from All My Friends are Engaged!