Thanks Blink-182. That's exactly what I needed to hear today.
A few weeks ago, I turned 23 and found myself smack in the cycle of endless ages that mean absolutely nothing. 10 was big, I was finally double digits. 13, a woman, or at least a princess for the day at my Bat Mitzvah. 16 (and a half) I could drive myself to the movies, before 9:00, of course. 18, voting, tobacco and the army, none of which I cared too much about at the time but I was legally an adult. And of course, 21, or what I sometimes refer to as the last fun age.
Luckily, when I reached 22, my girl Taylor Swift had already been there and made the age a little more bearable. But 23? Sometimes it boggles my mind that I'm as close to thirty as I'm far from 16. 23 is…basically your mid–twenties. And you know what comes after that.
At 23, I definitely do not have it all figured out. Actually, I have very little figured out and had I not set my mind on the number 23, this list would have been considerably shorter. Here's my attempt at 23 things you should know by 23:
1. How you take your coffee – milk and sugar, please.
2. Eating pizza at 3am is not a good idea – remember the freshman 15? It's a lot easier to gain weight than to lose it.
3. Something you absolutely will not compromise on whether it's your religion, your shameless love of pop music, or your weekly sushi addiction.
4. A go-to drink that's appropriate for every occasion,though mine hasn't matured past every college girl's favorite, vodka soda.
5. How long it really takes to get ready for a night out –god bless my friend who claims she'll be ready in fifteen minutes.
6. A quality you find attractive in a partner and one that you don't.
7. Something you do simply because you enjoy it, regardless of the returns.
8. You will never understand the male species and there is absolutely no rhyme or reason behind whether or not he's going to text you tomorrow.
9. The cheaper the liquor, the more massive the hangover – after college your tolerance will decrease drastically, as will your ability to be productive on a Saturday morning.
10. What not to say to say at the Thanksgiving table and how to avoid 20 Questions, family edition.
11. How to be grateful and how to say thank you.
12. Your favorite hairstyle that stands up to sweaty dance floors and NYC summer smog, and is guaranteed to photograph well.
13. Graduating college is scary but it's not the end of the world.
14. Three people you can trust with your life like the friend who will drive you to the hospital at 3am and make seven hours in the ER enjoyable.
15. How to tip your waiter or cab driver without deferring to the calculator function on your cell phone.
16. A classic LBD is worth the splurge – overpriced vegan leather is not.
17. The correct way to spell their, they're, there, your and you're or be prepared to have your English and Journalism major friends correcting you daily.
18. Something (or someone) that can make you smile no matter what.
19. Your sibling is your greatest ally regardless of how many times he put you in a chokehold when you were younger.
20. Your first job is not the rest of your life, so take a risk.
21. Instagramming twice in one day is a social media faux pas.
22. Winter break is no longer a thing after graduation so use your vacation days wisely.
23. You will never wake up in the morning looking like Beyoncé but if you had a full-time glam squad and $450 million, you might.
Meet The Things I Learned From Blogger, Ilana!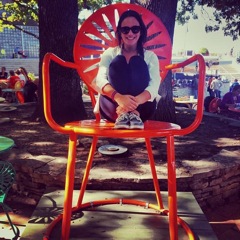 Ilana Fromm hails from Westchester, New York, where she was raised on Disney movies and Nicholas Sparks novels. She spent the last four years at University of Wisconsin-Madison eating her body weight in cheese curds and falling head over heels in love with the Midwest. With a bit of wanderlust, Ilana has two goals in mind for wherever life takes her next: become the next Carrie Bradshaw and conquer every brunch spot in the city of her choosing.
Sign up for my Monday Morning Madness newsletter and you'll receive a wake up call in your inbox that'll help make transforming from bed-head to functioning wanna-be grown up a whole lot easier!