If you've seen the news – or if you've logged onto Facebook – then you know about what's happening in Israel right now. Let's just say: it's not very pretty. And just like every single story – there's two sides to this "war" and therefore lots of opinions floating around the world. But sometimes it's important to stop and hear something positive in all the negative. Today's guest post comes from Ilana Fromm and is a look into how going to Israel on Birthright truly changed her life.
I consider myself lucky. Maybe even blessed. In the last six months, I have had the privilege of traveling to Israel twice and experiencing the beauty of the land, its people, its religion, and its culture in peace. Peace may be a relative term and something we take for granted in American, but every second that I spent in Israel, I felt as safe as I feel grabbing coffee in my quiet New York suburb.
I first traveled to Israel on Taglit-Birthright Israel: Mayanot in January. I hugged my parents goodbye, and nervously boarded the plane with little expectations. A free ten-day trip, an excuse to get out of the frigid East Coast winter, and maybe an opportunity to meet a cute Israeli soldier. Less than two weeks later, I understood why Taglit-Birthright insists on calling the trip a gift.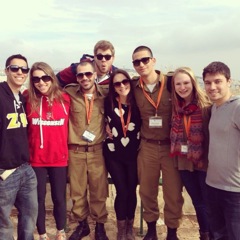 In ten days, I fell in love. I fell in love with people, with places, with Judaism, and with Israel. I did not return home in a floor length skirt and shomer negiah, nor with the intention of making aliyah or joining the IDF. Though noble, Birthright did not lead me down those paths. But, I did return home intending to go back and to make Israel part of my life in America.
I jumped on the first chance I got and returned to Israel in June as a staff member with Mayanot. I was about to enjoy a once in a lifetime experience for the second time, but instead of full of excitement, I found myself a bundle of nerves. Yes, it sounds cliché, but the moment I stepped out of Ben Gurion airport, I felt at ease. I was filled with joy as I watched my 40 participants embrace Israel, many of them for the very first time.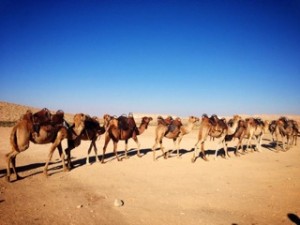 The mood during my second trip to Israel was different than my first. It was more emotional, raw, and challenging, yet rewarding. I felt an unfamiliar sense of urgency as our trip ended just days before the bodies of Naftali Fraenkel, Gilad Shaer and Eyal Yifrah were found. It seemed crucial that these 40 young Jewish adults, along with the 3,000 plus participants who were in Israel at the time, get the absolute most out of these ten days.
Each day since I returned home from Israel a month ago, this sense of urgency has grown. Rockets are flying, sirens are blaring, homes are being destroyed, the IDF is fighting, and civilians, Palestinian and Israeli alike, are dying. Today more than ever, we need Birthright.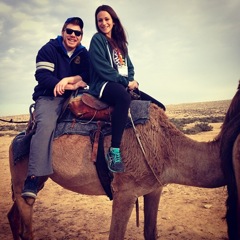 At the age of twenty-two, twenty days in Israel taught me almost as much as four years at a high-ranking university. Twenty days in Israel taught me what real diversity is, what it truly means to be part of something bigger than myself, to be a more informed global citizen, and most importantly, to be grateful for the life I was born into.
I learned that being Jewish extends far beyond the camp-going, Lululemon-wearing, Starbucks-drinking stereotype that marks the East Coast. I learned that even in Israel, no two Jews share the same story as Judaism reaches every corner of the globe.
I learned that no matter how you define your observance, Judaism is not only a religion, but a culture and a way of life. I learned that although I was not born in Israel, do not hold an Israeli passport or have any biological family in Israel, it was still my home. Throughout my first trip, I heard this sentiment countless times. At a kibbutz on the Lebanon boarder, from a former government worker, on Shabbat at the Western Wall. It was not until my very last day that I understood the truth of this statement when a stranger told me, "Make sure you come back soon. You know this is your home."
And that's exactly what I did.
Though 6,000 miles away today, my mind is constantly in Israel. Each time I read the name of another fallen IDF soldier, I hold my breath, hoping and praying that the next name I read won't be one of the sixteen incredible heroes I met on Birthright. Through the bloodshed, pain, and tears, we must not back down. The only way to ensure that our spirit is not broken is to continue the dream started fourteen years ago. In English, 'taglit' translates to discovery and that's exactly what we must do, continue to discover Israel.
Ilana Fromm hails from Westchester, New York, where she was raised on Disney movies and Nicholas Sparks novels. She spent the last four years at University of Wisconsin-Madison eating her body weight in cheese curds and falling head over heels in love with the Midwest. With a bit of wanderlust, Ilana has two goals in mind for wherever life takes her next: become the next Carrie Bradshaw and conquer every brunch spot in the city of her choosing.
Make Monday Morning's ROCK!
* indicates required