For years, I've been wishing, hoping, and maybe even praying for Boy Meets World to make a comeback. The sporadic reruns never satisfied my appetite for Mr. Feeny's life lessons and I came to the realization that I didn't just want more episodes, but needed them. As I cycled through new show addictions – One Tree Hill, 90210, The Newsroom – none could quite live up to my favorite childhood sitcom.
For my fellow nineties kids, Corey and Topanga were the original 'it' couple, showing us that true love was meeting your soul mate long before you even went through puberty. We crushed on bad boy Shawn, crossed our fingers when Eric took the SATs, cried when Topanga almost moved to Pittsburg, and cried even harder when she proposed to Corey at graduation.
In 2012 when whispers began that a Boy Meets World spin-off was possible, it was like opening Barbie's Dream House on the first night of Chanukah. This summer, fourteen years after we bid adieu to our beloved friends, Corey and Topanga finally returned to the small screen, years older and a bit wiser with a family of their own in tow.
As children, we laughed through Tuesday afternoons filled with Boy Meets World and fruit roll-ups, not realizing we would carry the show's sentiments through our later lives: family, love, friendship, and honesty. We listened to Mr. Feeny in a way we refused to listen to our parents, teachers and elders. Though Disney's Girl Meets World is geared for our successors, there are some valuable lessons every 20-something can take away from the show.
Turn Off Your Phone
Corey came in with the Mr. Feeny-esque lessons early this season, taking away his students' cell phones in an effort to get them to evaluate whether technology has positively impacted their lives. As #blessed has become an integral part of our vocabulary, we're often too consumed with social media to actually appreciate what we have. Put down your phone. Turn off your computer. Actually enjoy that chicken parm pizza from Quality Italian before posting it to Instagram.
Beauty isn't Everything
No one wakes up in the morning looking like Beyoncé. Beyoncé doesn't even wake up in the morning looking like Beyoncé. In a world where plastic surgery is commonplace and women are "old" before the age of forty, we can definitely take a page out of Disney's book. Most recently, our new favorite duo, Riley (Corey and Topanga's daughter) and Maya (her best friend), were confronted by a somewhat unfortunate looking classmate, wanting to be beautiful. By the end of the episode, their classmate realizes that by conforming to society's superficial view of beauty, she was selling her self short of her true character.
Be Passionate
This may be the very reason I'm so drawn to Girl Meets World, or maybe it's my painful nostalgia of the nineties. As Corey, Topanga, and Shawn showed us more than a decade ago, passion is a necessity in every walk of life. Maya and Riley may be young, but they possess a zest and passion for life that is almost enviable. As middle school students, it's no surprise that school is not what drives their hearts; instead, it is their friendships. Riley and Maya would do just about anything for each other, showing us that true friendship is caring deeply and challenging each other to be a better every day.
Learn From The Past
Whether it's our past, our parents', or our country's, we know that history has major implications on our lives. Yes, we all have those moments (like stuffing your face with Mac and Cheese pizza at 3AM) that we wish we could lock away, never to be retrieved or posted to Facebook, but to succeed, we must know where we came from. Corey's students seem unable to grasp how something so far away, like the sixties, could possibly matter generations later. Clearly they've never heard of the Beatles…or Woodstock…or tie-dye. As Otto Frank said, "To build a future, you have to know the past."
Bonus: Auggie
If you're not into life lessons and still need a reason to watch Girl Meets World, meet Corey and Topanga's bite-sized, heart meltingly-cute, son, Auggie.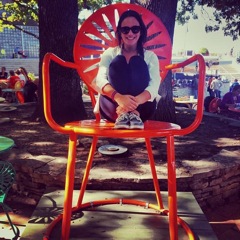 Ilana Fromm hails from Westchester, New York, where she was raised on Disney movies and Nicholas Sparks novels. She spent the last four years at University of Wisconsin-Madison eating her body weight in cheese curds and falling head over heels in love with the Midwest. With a bit of wanderlust, Ilana has two goals in mind for wherever life takes her next: become the next Carrie Bradshaw and conquer every brunch spot in the city of her choosing.
Sign up for my Monday Morning Madness newsletter and I'll send you my top 5 favorite chapters from All My Friends are Engaged!