Thankfully, my 20s aren't quite at a close, so I don't have to treat this article as something final! But as someone who decided a couple of years after college to make travel a focal point of my life while I was still young, independent, and relatively unattached (as in, sitting at the singles table), I feel I've already learned a great deal about the importance and value of traveling in your 20s. This sort of column could dish out all kinds of tips about how to make a budget for trips, how to stay safe in foreign environments, ways to make a long flight less boring, and all of those goodies. But those details tend to end up being specific for each individual trip; for example, I'd never give the same advice for budgeting a backpacking trip around Europe vs. a tour of big cities in America. Every trip is different—and to some extent, that's where I want to focus my advice. This isn't a piece so much about how or why to travel, but instead where to go. And from traveling as much as I've been able to through my 20s (so far), I've learned that these places are great to have on your list….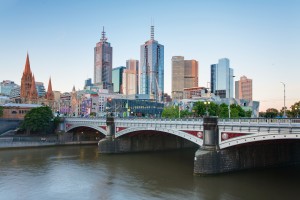 Somewhere With An Iconic Festival The festival vibe—that is, enormous crowds celebrating events, listening to live music, eating, drinking, and generally going wild together—is best when you're still young, which is why I'd recommend festival tourism to any 20-something hungry for ideas. In its own very adventurous list of pre-30s travel ideas, Huffington Post's travel section lists a few of the most high-profile festivals: Brazil's Carnival and the Songkran water festival in Thailand. Other popular options are events like Oktoberfest in Munich, or Italy's own take on the Brazilian Carnival. But for me, the festivals that stand out the most are Chicago's Lollapalooza music festival, and the running of the bulls in Pamplona, Spain. The former could be interchanged with a lot of other major music festivals, but I just happen to love the setup in Chicago, and the lineup is usually killer. Also, the latter is a must on any travel list; it's slightly dangerous, but the gigantic party that surrounds the actual bull run is one-of-a-kind. A few more personal tips about attending the Running of the Bulls: first, don't get too drunk because the locals aren't nuts about it; and second, stick around the area for a few days after the festival, because it transforms back into a picturesque and wonderful Spanish town.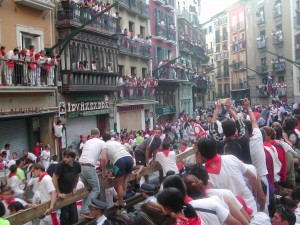 Somewhere At Home I've already mentioned Chicago specifically for its well-known music festival, but I'd also stress to any 20-something that travel doesn't have to be international. There are many incredible destinations right here at home (that is, the U.S., for me), and neglecting America's amazing cities just because they don't seem exotic can be a mistake! The first I'd recommend is New York City, largely because it's surprisingly easy to enjoy all the best parts without breaking the bank. The subway system is affordable and expansive, the best sights are free to see, and show tickets and the like can be found at a bargain. Even the famous cuisine of New York can be devoured on the cheap. British Airways' page on travel to New York has a very handy list of "five NY bites under $25," including a unique soba noodle bar, a Vietnamese breakfast joint, and a few other spots. And the best part is, that list is only a snapshot of the quality food from all over the world you can find at every corner. Plenty of other cities deserve a spot on this list of domestic travel options, but another I'd single out is Miami. The truth is, Miami is very expensive to fully enjoy. However, at the same time, much of its appeal is that it's one of the only big U.S. cities that's built right on the beach. Just strolling along the restaurants and bars alongside South Beach can make for a pretty amazing week of travel.
Somewhere Out Of Your Comfort Zone I've always been under the impression that there's a sad misconception about traveling to areas that might not be in our comfort zones. The assumption seems to be that everyone who goes to a country where there's hardship, or a destination known for visitor philanthropy or service work, then that person must be inclined toward Peace Corps or things of the like. But really, anyone can travel to a destination that might be considered "uncomfortable" and learn a great deal from it without digging into a career of activism. For me, it was Uganda and Tanzania. I had the opportunity just after college to spend a month touring this area, and I found it beautiful and hospitable. While I did do some volunteer work with refugees from conflicts in northern Uganda, the warmth of these people, and the simple but infectious lifestyle everywhere I stayed, ultimately stood out a great deal more than any sort of specific call to duty. This is the sort of experience I highly recommend for young people in particular, simply because countries like these don't always cater to more family-oriented vacations like you might be looking for later in life. Going solo, or with a small group of friends, opens your eyes to a whole new world.
Somewhere Exotic While I think there's a lot of value to experiences that keep you within a tight budget or expose you to different cultures and environments, I don't want to leave the impression that 20-somethings can only travel in ways that keep things cheap or expand a worldview! There's also a benefit to traveling just for fun and relaxation. While it's not something most of us can do too often, it's important to make it happen now and then. This is where I'd point anyone reading this toward exotic getaways. Maybe that means a week in the Caribbean or Hawaii for the first time; maybe it's a cruise through the Greek islands or a tour of southeast Asia. For me, the two that stand out are Paris and Melbourne. Paris is sort of exotic in its own way, and a Condé Nast Traveler article on places to visit before you're 30 puts it best by stating simply, "Paris is always a good idea (especially when you're young)." It's just a remarkable destination with a great deal to offer anyone, really. Melbourne, on the other hand, is ideal for the more adventurous traveler. The city itself is fascinating, offering an intriguing blend of traditional urban attractions and unique wildlife exhibits. The surrounding area includes national parks, world class beaches, and even, for those inclined to make the short trip, the island of Tasmania. At times, it's like vacationing in another world.
Have your own suggestions for travel in your 20s? Let us know!
*This was a guest post given to The Things I Learned From*