Category: From Me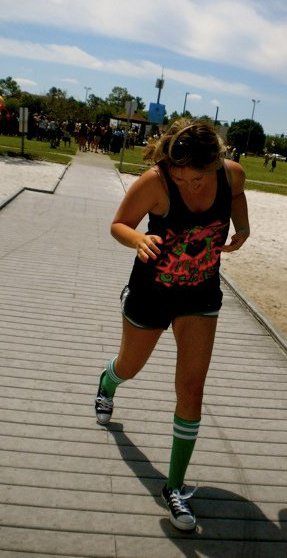 "The real things haven't changed. It is still best to be honest and truthful; to make the most of what we have; to be happy with simple pleasures; and have courage when things go wrong." ― Laura Ingalls Wilder
1. Never having to take the SATs again—I'm still waking up drenched in my own sweat over the pressing nightmares of having to answer a question like: The average (arithmetic mean) of 4 different integers is 75. If the largest integer is 90, what is the least possible value of the smallest integer?
2. Getting a tax refund check in the mail.
3. The chance to change what you do for a living. Anyone who doesn't love what they are doing is a fool (especially at this age).
4. Being able to turn new, small spaces into your home. A 10×10 box in the West Village of some overpriced city, an "I'm in-between-jobs" couch that's donated to you in your good friend's apartment, the twin sized bed that's still wrapped in your 10-year-old Power Ranger sheets resting in your parent's basement. At this age, home is comfort. And comfort can be as easy as a place where you can get the right amount of sleep and functioning electrical … Read More »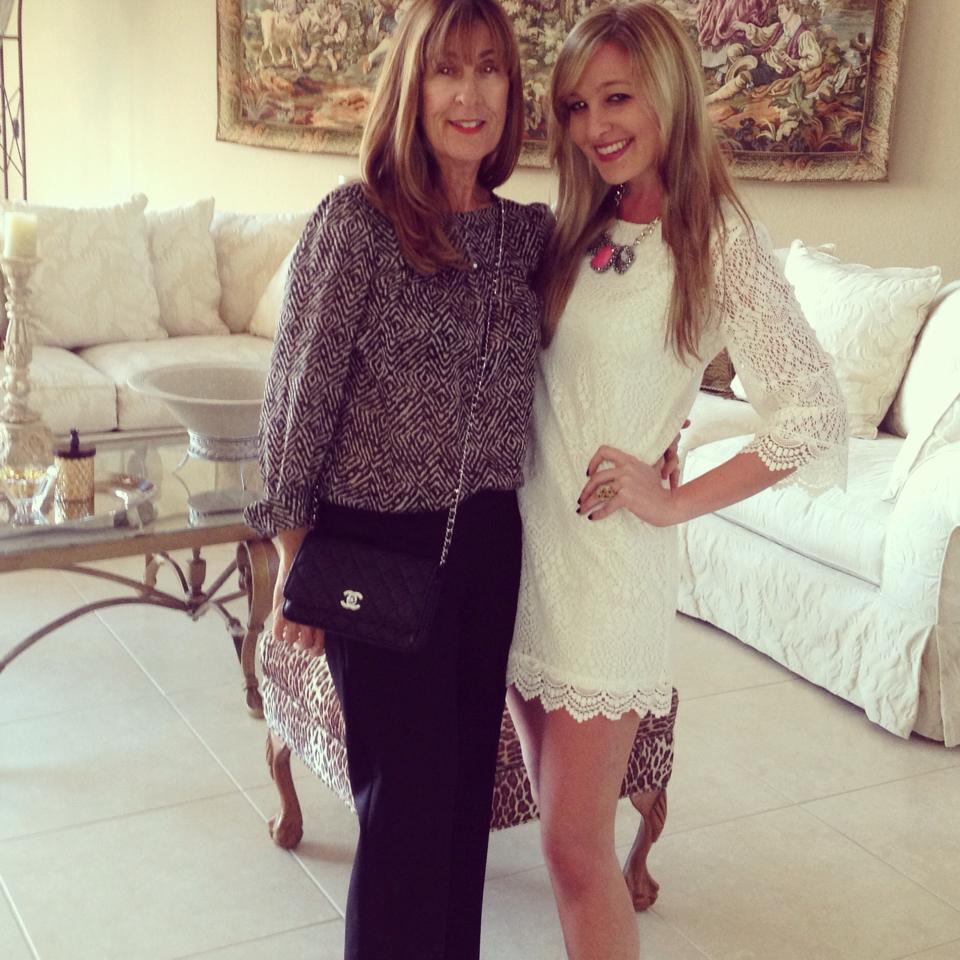 "When your mother asks, "Do you want a piece of advice?" it is a mere formality. It doesn't matter if you answer yes or no. You're going to get it anyway."– Erma Bombeck
Little girls grow up faster than the playground worms can swirls around in the soil. They outgrow their monkey bars quicker than they can climb them. Trade their pink Power Ranger dreams in for the idea of a career two sizes too big. Cut up their overalls into mini skirts and no longer waste time on creating a whimsical world for Barbie, but instead, a place for them to run wild in.
But there will come a time when daughters are no longer frustrated with their mothers over  a strict midnight curfew—–instead, excited to come home early when they are visiting home so they can wake up in the morning and over a hot cup of lemon water, laugh with their mom about the absurd headline news. When they no longer stick their tongue out when told they cant have dessert unless they finish their salmon, and instead, find themselves miles away in a mini kitchen calling up their mom to find out how long to cook the chicken … Read More »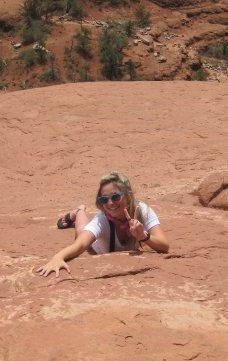 "If growing up means it would be beneath my dignity to climb a tree, I' ll never grow up, never grow up, never grow up! Not me!"
1. Our biological clocks seem to be thumping even louder, even faster, becoming even more obvious by slapping us in the face when all we want to do is sit around on the couch, spraying nacho cheese out of a can into our mouths, contemplating what we can do with our degree in philosophy, and how we can rummage together enough 'dough' to pick up and travel around Thailand for a month. But really, we know we need to be on a treadmill, worrying about things like cholesterol, electric bills or the outcome of something with an obnoxious name like 'sequester'.
2. We can't get away with nearly as many unhealthy things as we used to like supersizing our order at McDonalds, wearing wrinkled tops to work, and begging our darling bosses, as if they were our teachers, for extra credit because we screwed up on a report for a client.
3. Letting go feels peculiar. We start to shed away a big portion of what was attached to us (except for body fat, thank you slowed down metabolism). We used to … Read More »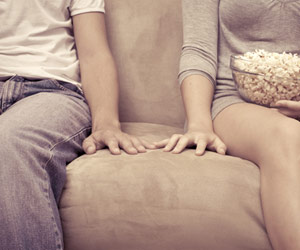 "When a girl says she wants to be friends with benefits, I always ask if that includes dental insurance." ― Jarod Kintz
1. I saw you pick your nose.
Which really isn't a problem, necessarily. Except, you my friend were digging for some serious treasures up there. And then, you so kindly shared the wealth with me while we were partaking in eating cheesy nachos as our "foreplay" appetizer. So when you asked me why I wasn't so eager to go to town, to go chip for chip with you during our little share time, that's why. They say you are what you eat and I'm certainly not your gushy green booger.
Moving on.
2. You lost me at "My ex-girlfriend."
I'm all about name-dropping on a first date.
Romney. Ruther Bader Ginsburg. Ryan Reynolds as my imaginary boyfriend.
But when you bring up, "she who shall not be named" and tell me about your three week vacation to some sunny island like Antigua, and then, pull up a photo collage of you and this girl in a bikini (who is, of course, 1/3 my body weight), and end this mangled tale with the concurrent knowledge that this took place only 17 days ago, I suddenly lost my appetite, … Read More »

I miss you the most on Wednesdays, the loneliest day of the week.
Sundays are a best friend from summer camp that you never want to leave.
Mondays are all Voldemort-like.
Tuesdays are that feeling you get when you wake up displaced from a four-hour long nap and have to sort through the grogginess of what just happened.
Fridays are Thursday's friend-with-benefits.
And Saturdays, aww, Saturdays are as gorgeously brilliant as a lover you dare to spend the entire day with, rolling around underneath clouds of cigarette smoke, exchanging limericks through puffs of French Vanilla coffee stained breath, and nibbling into the heart of a gooey chocolate croissant.
Like Wednesdays, my feelings for you no longer have a place to belong. They are standing there, naked, like a screaming toddler, throwing temper tantrums in hopes that someone will appear to rescue them, to smear the dried snot out of their crusty nose, to pamper their butt with baby powder as innocent as fresh snow. They are alive, on Wednesdays, tumbling around like skittles dancing on wobbly pavement trying not to fall between the cracks. Note to self: just try not to fall between the cracks.
Wednesday was always the hardest day of the week for me to spell. … Read More »
"You know it's a bad day when you put your bra on backwards and it fits better."–Unknown
The only thing worse than shopping for a new pair of jeans, is shopping for a bra. Both require you to stuff your junk into tight, conforming fabric that's cut to fit a body type that doesn't quite resemble the jiggle-jangles of your bodacious body.
Except, I don't mind wearing pants (that is, if you consider leggings pants). But I'm fed up with bras.
I feel asphyxiated when I'm wearing a bra. Literally, sometimes I can't breathe because the wire will dig into my rib cage or the whole apparatus will be too tight around my torso that I'll start gasping for air, begging for a friend to make this bad boy a bit looser. Or how about when I'm wearing a sheer top and the nude-colored bra shines right through the shirt, screaming out, "HEY YOU GUYS, LOOK AT ME!"
It's an attention grabbing, stage 5 clinging, suffocating relationship, and some days I just want out.
But recently, I had an altercation….
1. The tailor who was fitting me for my bridesmaid dress told me the cheapest way to make this garb stay up on my chest was just … Read More »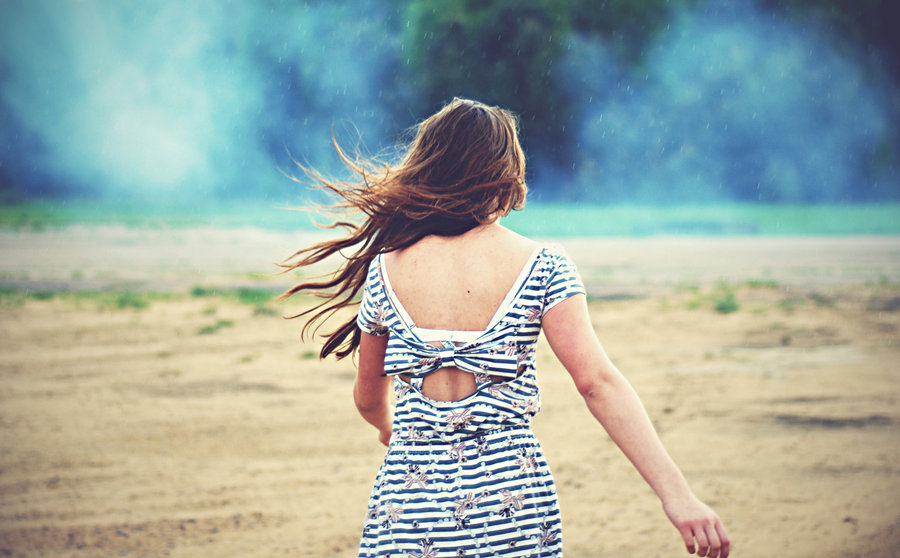 "We had put almost all of our possessions in storage, which was a metaphor for being twenty, as were so many things." ― Lorrie Moore
1. Floss at least once a day. A wise person once told me (could have been Aristotle, could have been my mother, could have been my childhood dentist dressed up in a Mickey Mouse costume) that having a clean mouth is the root for overall good health. Also, once your teeth start cracking, growing cavities or rotting away, it will cost you a month's rent in NYC to repair that bad boy. They don't call it a "crown" because it's cheap and they don't call it a "root canal" because it's painless.
2. Call your parents and tell them you love them. Tell them every single day.
3. Teach yourself something that you didn't have a chance to learn in school: HTML, a second language, how to say "I love you" and then, how to say "I'm sorry".
4. Become well versed in those absurd words that the Talking Heads blabber about on repeat. Sequester. The Fiscal Cliff. Filibuster. They will affect you, in ways you couldn't imagine. You'll be sitting on the runway of Chicago O'Hare airport for … Read More »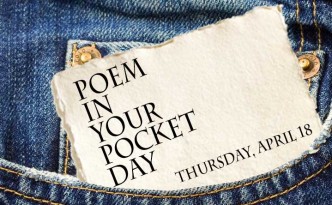 "I don't know. Poets are always taking the weather so personally. They're always sticking their emotions in things that have no emotions."–J.D. Salinger
I started to write poetry when I was 6-years-old. Back then, I thought it was a requirement to that poetry had to rhyme. And so I wrote about staring contests I had with lizards crawling up the marble blocks of my bath tub or about a blonde haired princess, who refused to take off her glittery tutu when it was time to go to bed.
When I grew up, I was surprised to learn that poetry has no rules. You can do what you want, if you please. Break lines in the same harsh, cruel way your heart was once broken. Throw out any and all punctuation because your thoughts are just one jumbled, chaotically gorgeous run on sentence disastrous mess. It doesn't matter, my friends, unless you agree to tell a story with every ounce of courage that you have.
Today Is National Carry a Poem in your Pocket Day. Whether you'll carry a scribble of words that make you melt around with you in your pants or you'll take the time to read some poetry, I hope that … Read More »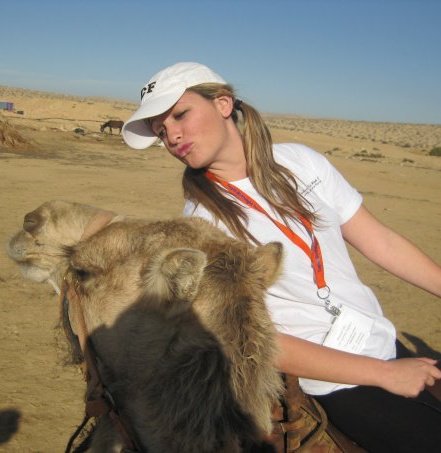 "Those who don't know how to weep with their whole heart, don't know how to laugh either."-Golda Meir
The flight attendant nudges my shoulder, dangling a tissue that I grab to wipe the drool that's been slouching on the edge of my cheek for the past five hours.
"Boker Tov Good Morning," she says with an accent that makes me certain I'm still dreaming.
I'm fighting with thick crud that's been building up in my eye sockets when I open the window shade and notice that there's people running off the plane, dropping their iPods and kissing the ground. Full on pinching the gravel and lipstick-staining the pavement in euphoria that they have finally landed here, in Israel.
"Welcome home," the flight attendant says.
But how could I be at home in a place I have never been before? I was raised to know what Israel looked like. Studied maps of the country the size of New Jersey and built replicas of the Western Wall out of Styrofoam and Popsicle sticks for Hebrew school. But at the age of 20, I'm stepping off a plane onto infamous pavement that gets more media attention and hearts throbbing than Lindsay Lohan.
I'm here on a program … Read More »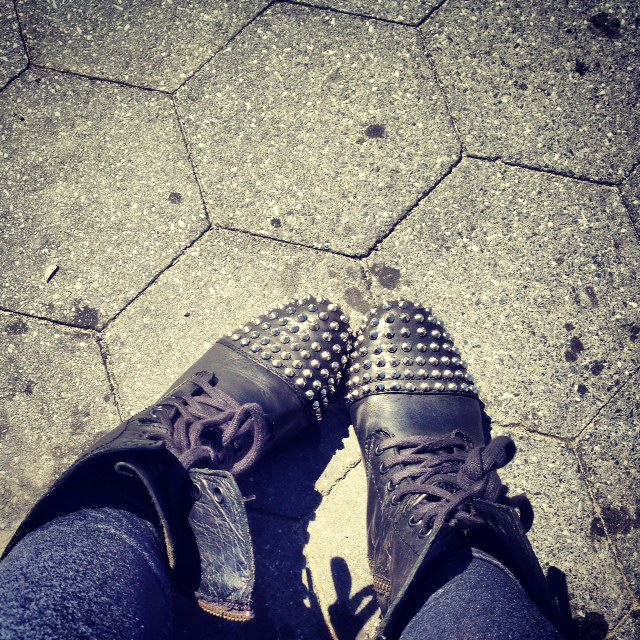 "Something was comforting about strangers—it seemed like they would exist forever as the same, unknowable mass." 
― Megan Boyle
He's a half a sentence in before i'm shaken out of my staring contest with a sleeping homeless man and am alert enough to notice that he is rounding the bases and about to slide into my personal space.
"….you have studs on your shoes and your sunglasses are awkwardly round," he says to me, this stranger in a button down shirt and pants the color of mold that grows on shower curtains. He's decided to use  the ol' Spanish Inquisition technique to get my attention. "That's what YOU call style?"
He's now squinting at the sight of me, his lips look like two bean bag chairs stacked on top of one another, sagging in the middle, and his mind is in chaoots over how one human being can get away with wearing polyester, glitter and studs at the same time.
"It's my style," I say with one hand on my Snapple bottle and the other, sliding through the handles of my purse. I'm ready for any kind of sudden movement he may make. Whether he wants to steal me for closer examination or to rob my pajama jean wearing … Read More »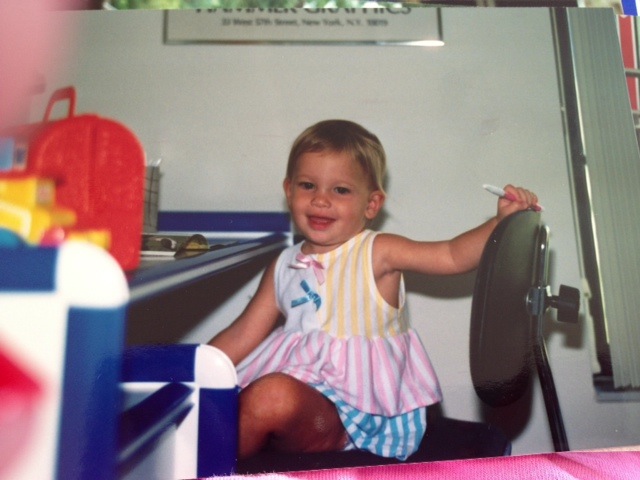 "It takes a lot of courage to grow up and be who you really are." – E.E Cummings
On the occasional morning, while on the way out of my apartment and into the festering jungle of workaholics and garbage men, I stop to take an innocent glance at myself in the mirror and am chaotically flustered with who I see staring back at me.  A girl wearing a tucked in blouse and a high waisted skirt, finished off with shoes that have just a small tease of a heel, one that wouldn't be much help in fighting off a robber. My face is painted with primer, my lips, rusted red, and my born to be wild hunk of blonde hair is tamed, resting calmly around a thick rubber band.
And while I hand off my lint roller for a bottle of green juice, I take one last look at my put together self and scream out loud in broken English as I wait for the door to slam shut behind me, "When did this happen to ME?"
When I was 13-years-old, a Rabbi looked at my pimple-infested face and courageously told me on my Bat-Mitzvah day, "Welcome to becoming a woman." Then, me and … Read More »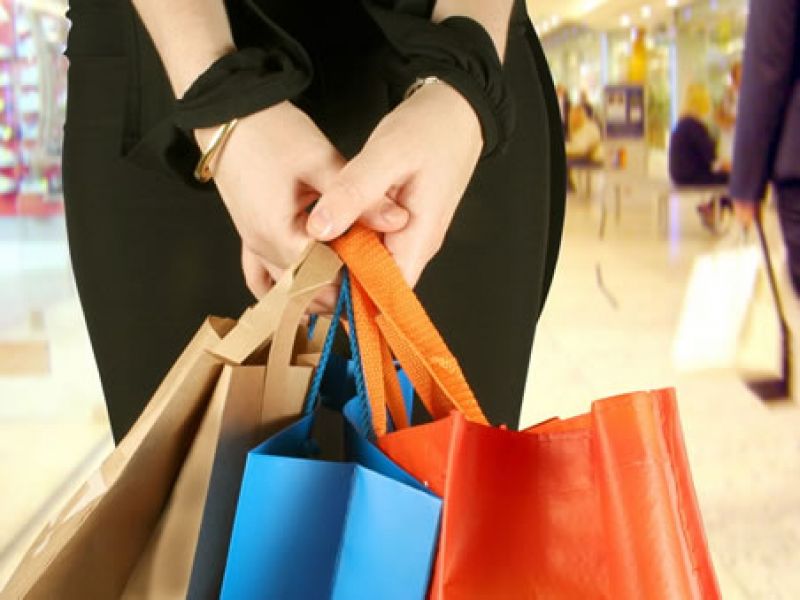 I'm proud to say that this piece was originally published in the NY Times on March 27,2013. After a month of butterflies dancing around in my tummy and the constant question of 'will this piece ever see the light of day and get touched by the chilled fingertips of readers?', it finally ran. I hope that you'll enjoy.
Dear Diary:
I was recently spending my Sunday morning trudging along the beat-up pavement of 34th and Sixth, idolizing pastel-print cottons hugging porcelain mannequins, daringly dressed for spring.
When cavorting in that part of town, it's important that I pay attention to the sharp edges of overstuffed Macy's shopping bags galloping my way and sashay around them like a running back aiming to score a winning touchdown in the Super Bowl. Except here, in Herald Square, I am moving to avoid the black-and-blue marks shopping bags can leave on my thighs when they slap me leg-on.
While I was doing the Argentine tango around a family of tourists weighed down by shopping bags, a lady extended her right arm out to point to an "I Love NYC" magnet hanging in the window of a Duane Reade and, instead, punched me straight in the nose.
The discomfort of … Read More »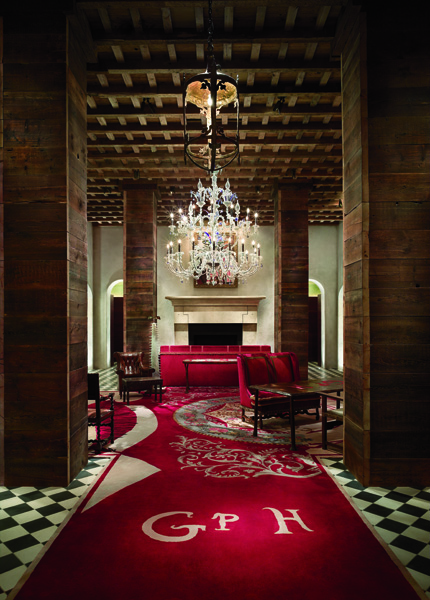 "Sometimes I think the difference between what we want and what we're afraid of is about the width of an eyelash." ― Jay McInerney
It's 7:58 on an unforgivably cold Saturday evening in March and I'm standing in the middle of the belly button shaped lobby of the Gramercy Park Hotel. Alone. Tapping my mummy wrapped toes on the linoleum floors while a man and his wife, in matching polo shirts, sit on an adjacent couch and whisper about who it is that I'm waiting for and why that person is making me look so uneasy—as if I just ate fowl Chinese food or desperately need to pee.
I'm spending the night with an author, an accomplished author who has written a handful of books, 3 of which will become movies, and he also produces a hit TV show. But I'm not here for any of that. I don't aspire to be a famous actress and I left my jittery "I'm your biggest fan" attitude at home, with the copies of his book I won't ask him to sign. I'm standing in the bull's eye center of this lobby waiting for a man I've never met before to tell me what I … Read More »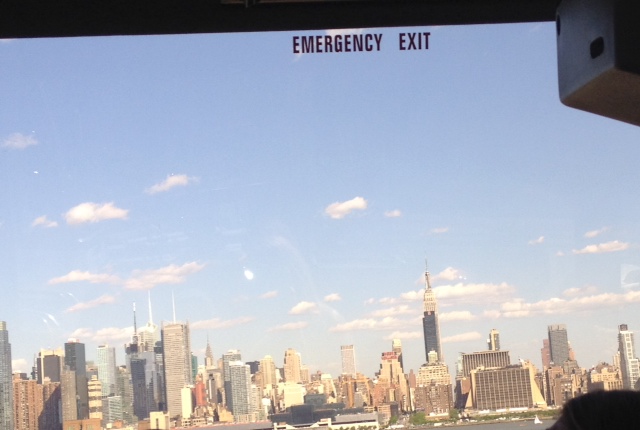 "I would give the greatest sunset in the world for one sight of New York's skyline. Particularly when one can't see the details. Just the shapes. The shapes and the thought that made them."–Ayn Rand
The city needs braces.
If you gaze at the Manhattan skyline you'll see for yourself exactly what I mean. The buildings crowd and they stack and they extend themselves out like they are desperately reaching for the remote control on the other side of the couch. They do whatever they can to be seen. If you stare at any cluster of miss-matched buildings for long enough, you will become privy to think that they are starting to stare back at you, with one of most crooked smiles that you've ever seen.
This is what I think about on Saturday mornings when I run circles around the East River. My sleepy toes hit the pavement to the beat of my huffs and my puffs. I've never liked running, but I can't afford a gym membership and I pay enough money in city taxes that I might as well explore the places I'm allowed to roam around for free.
I invent games in my mind when I run so that I … Read More »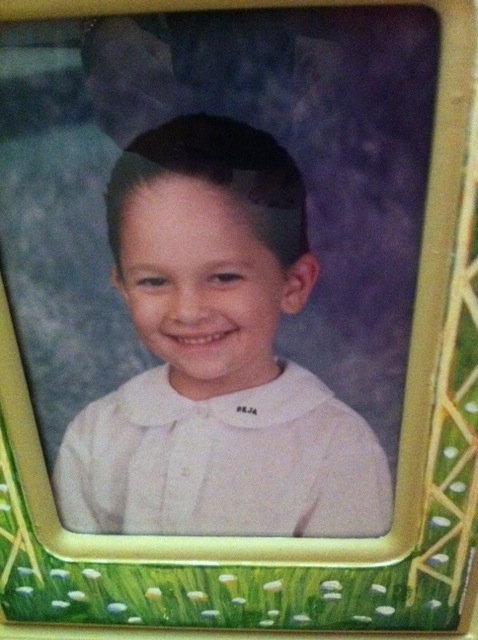 "I've been making a list of the things they don't teach you at school. They don't teach you how to love somebody. They don't teach you how to be famous. They don't teach you anything worth knowing." ― Neil Gaiman
There are things you learn in school that will make you sweat puddles of stress into the creases of your textbook, trying to understand and to grasp the semi-precious nature of, that you will never, ever, use again.
For example, everything I tried really hard to learn in geometry class.  Spending hours making myself do unorthodox things to rhombuses and triangles when really all I waned to be doing was writing a sonnet about the perpetual relationship between the X and Y axis.
And then there are things they won't even begin to teach you in school. Things that slap you dreadfully across the face after you walk the stage at graduation and end up back in your canary yellow wallpapered childhood bedroom, surrounded by Beanie Babies and VHS players that are also, still, trying to figure out their next step.
Here are some things you'll need to learn during that pathetically low period of your life.
How to use a copy machine
The first internship that I landed … Read More »
---